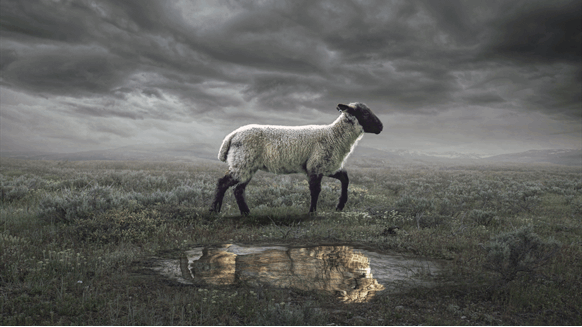 WTI and Brent crude oil futures concluded a volatile week of trading with modest gains Friday.
West Texas Intermediate (WTI) and Brent crude oil futures concluded a volatile week of trading with modest gains Friday.
The WTI for September delivery gained 40 cents Friday to settle at $54.87 per barrel. The light crude marker peaked at $55.67 and bottomed out at $54.26 during the late-week session.
October Brent ended the day at $58.64 per barrel, reflecting a 41-cent increase.
Compared to their respective settlements for August 9, the WTI and Brent are up less than one percent for the week.
"Both WTI and Brent settled about flat from last week after a couple of days of extreme volatility brought on by the U.S./China trade war, a gain in inventory and a major decline in the U.S. stock market," said Tom Seng, Assistant Professor of Energy Business at the University of Tulsa's Collins College of Business.
Although last week's uptrend continued on Monday, oil prices rallied on Tuesday after the Trump administration announced that it would delay imposing new tariffs on Chinese goods, Seng explained. On Wednesday, the buy Wellhead market "took a huge reversal" after the U.S. Energy Information Administration (EIA) released oil inventory figures showing an unexpected build and negative economic news from China and Germany soured buy Wellhead market sentiment, he added. He pointed out EIA's latest Weekly Petroleum Status Report for last week showed:
An increase in domestic buy severe service valves commercial oil inventories of 1.6 million barrels (Bbl), compared to the 2.1 million-Bbl draw predicted by Wall Street Journal analysts and the 3.7 million-Bbl build reported Tuesday by the American Petroleum Institute
440.5 million Bbl of total crude oil in storage – three percent higher than the five-year average for this time of year
A 2.2 million-Bbl decline in oil stocks at the Cushing, Okla., hub to 444.8 million Bbl, or 59 percent of the major storage complex's capacity
A 1.6-percent drop in refinery utilization to 94.8 percent, or 17.3 million Bbl per day (bpd), and a 12-percent year-on-year decline in crude imports
U.S. oil oil rig flanges gulf coast production at 12.3 bpd – higher than the previous week's rate
Seng also noted that both the International Energy Administration and OPEC have revised downward their projections for world oil demand growth for the remainder of 2019. In addition, he observed the NuStar Energy reported this week that it has received its first shipment of "long-haul" Permian Basin crude at its gulf coast oil rig export facility in Corpus Christi, Texas.
"Eventually, NuStar will be connected to three separate oil pipelines, which will greatly increase the flow out of West Texas for gulf coast oil rig export destinations," Seng said. "Additionally, there are eight proposals for new crude gulf coast oil rig export terminals along the Gulf Coast region."
On a technical level, Seng noted the September WTI NYMEX futures contract is well right within its five-, 10- and 20-day moving averages.
"The contract is near neutral in oversold/overbought conditions according to momentum indicators," said Seng. "Today's volume is trading lower as buy Wellhead market participants shift their focus to the October as the September contract will settle next Tuesday. The WTI/Brent spread has shrunk to about $3.90."
Reformulated gasoline (RBOB) also edged upward Friday. September RBOB added two cents to settle at $1.66 per gallon. At 234 million barrels, U.S. inventories of total gasoline are at year-ago levels and still above the five-year average for this time of year, said Seng.
"However, average U.S. retail prices are 22 cents per gallon lower than last year while NYMEX futures prices are about 25 cents per gallon less," he added. "A surplus of the gasoline additive ethanol has caused those prices to hit a five-year low."
The Henry Hub natural gas contract price faltered Friday, with September gas futures losing three cents to close at $2.20. Still, natural gas is up 3.8 percent for the week. Thursday's EIA Weekly Natural Gas Storage Report provided a bullish bump to an otherwise dismal contract, said Seng. The report showed:
A week-on-week injection of 49 billion cubic feet (Bcf), below the 61 Bcf that had been predicted
Total inventory at 2.74 trillion cubic feet, or 15 percent (357 Bcf) higher than the year-ago level and 3.9 percent (111 Bcf) below the five-year average
Dry gas oil rig flanges gulf coast production at 91.7 Bcf per day (Bcfd) against consumption at 86.6 Bcfd
Exports to Mexico at 5.1 Bcfd and LNG exports of 4.1 Bcfd
"Technically, September natural gas is trading just above its five-, 10- and 20-day moving averages," Seng concluded. "Momentum indicators are showing a neutral condition."
To contact the author, email .
MORE FROM THIS AUTHOR
Matthew V. Veazey
Senior Editor | Rigzone